Elders
The North Charleston church of Christ is led by godly, qualified men (1 Timothy 3:1-7; Titus 1:5-9) who serve under Jesus Christ, the chief Shepherd (1 Peter 5:4). These men are responsible for feeding the congregation with God's word (Acts 20:28), and for watching for our souls (Hebrews 13:17).
Deacons
Special servants, called deacons, lead the congregation in various areas to help us accomplish the Lord's work. They are godly, qualified men (1 Timothy 3:8-13) who lead ministries as they have been assigned by the elders.
Preaching Minister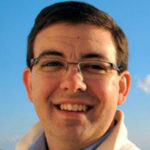 Robert Hatfield has been preaching for the North Charleston church of Christ since July 2014. He is married to Emily, and they have one daughter.
Robert studied Mass Media and Bible at Freed-Hardeman University, from which he graduated in May 2010. Prior to moving to South Carolina, he preached for seven years in southern middle Tennessee. Robert is the founder and director of The Light Network (www.thelightnetwork.tv), a podcast network that empowers people for daily Christian living, and is the author of The New You: A Guide to Your First 90 Days as a Christian.
Schedule
Sunday
Bible Class - 9:00 am
Morning Worship - 10:00 am
Evening Worship - 6:00 pm

Tuesday
Ladies' Bible Class - 10:00 am
Follows school schedule

Wednesday
Bible Class - 7:00 pm
Devotional - 7:45 pm